When I bought the Sony A7C, it was meant for a lean and high-quality photography setup.
Part of this package must be - besides a handy and capable camera - a nice and small all-round lens. For this purpose I have bought the camera with the kit lens Sony FE 4-5.6/28-60mm.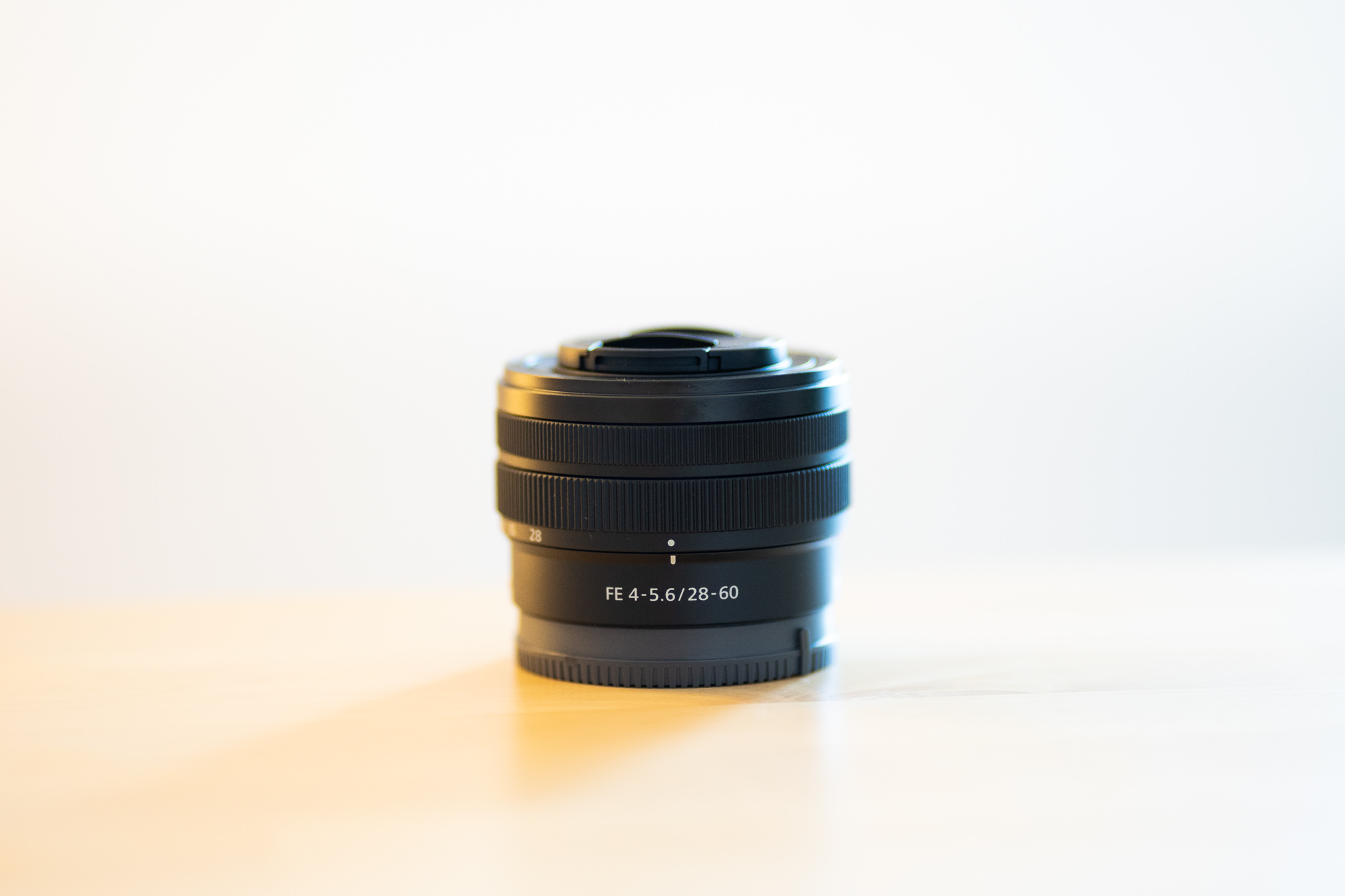 Actually, I have used the 28-60mm much less than anticipated. This is mainly due to the qualities of the other lenses in my bag, the Sony 1.8/35mm and 1.8/85mm, and does not imply that the 28-60mm is a bad lens. But let's look closer.
Plus and minus
What I like:
It is really compact. I mean really really compact for a full-frame zoom lens.
The optical quality is good. Based on my workflow with post processing lens corrections in Lightroom it delivers appealing results.
Especially its sharpness is quite good for a lens of this type. That is very important to me.
Despite being plasticy, the lens is solid.
Autofocus is fast and accurate.
What I do not like:
Generally a 2x zoom lens is sort of a strange thing. Sometimes it feels equally feasible to just use the fabulous 1.8/35mm and crop the image afterwards - you'll get quite similar results. (Still, the package is larger.)
Distortion is hefty, but that's no big problem in my Lightroom workflow.
I would love to have a shorter minimum focus distance, which would be great for example for detail shots at hiking trips.
Its look is not the nicest, sometimes I think it looks almost comically small on a full-frame body and also a bit cheap.
Did I say cheap … that is something the lens is not, but for its qualities it is reasonably priced in my point of view.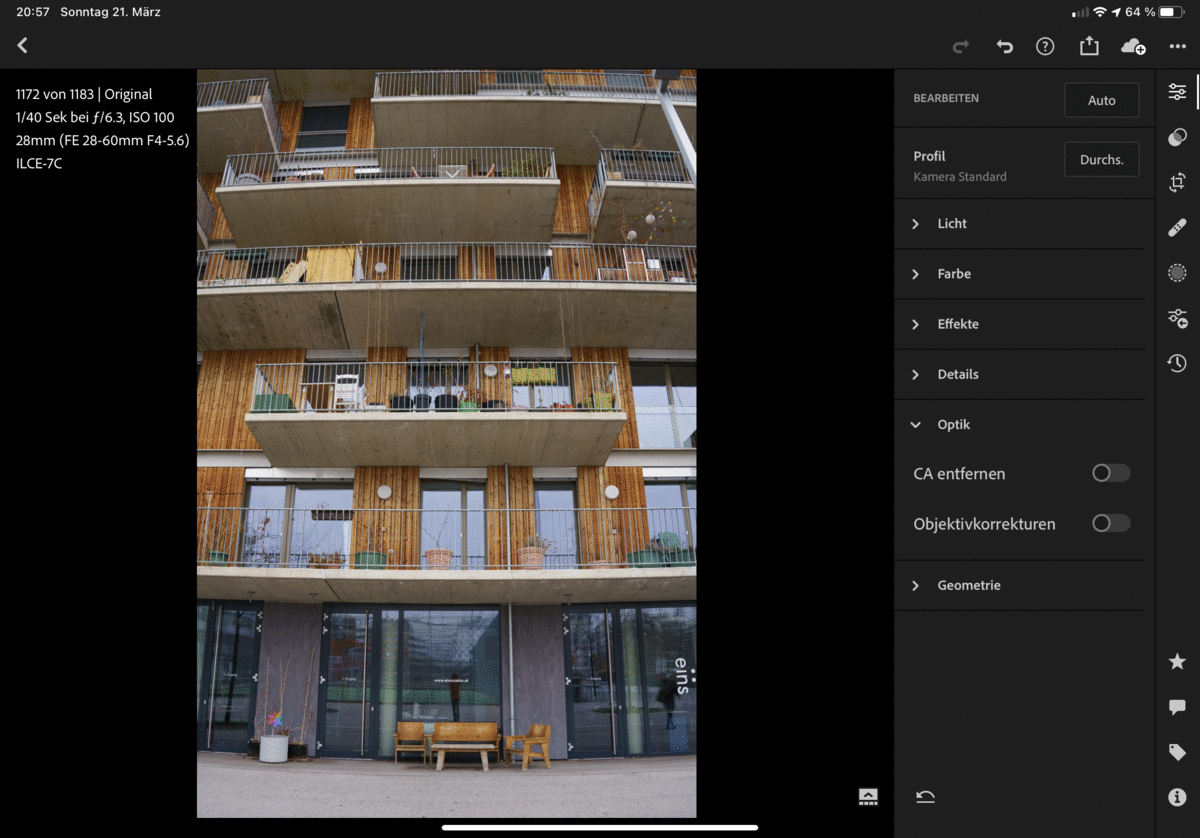 Distortion at 28mm: original shot and corrected version in Lightroom (correction works fully automatic in my workflow)
My conclusion
With all its downsides, this lens is still delivering on the major requirements for me - being really compact and producing high-quality results on a full-frame camera body. While in normal situations my lenses of choice will be the primes, the Sony FE 4-5.6/28-60mm will be on my camera whenever I only bring the smallest possible full-frame camera+lens package with me, for travelling, family trips, hiking and the like.
Samples
Below are some samples taken with the Sony A7C and the Sony FE 4-5.6/28-60mm. I applied my normal processing using Adobe Lightroom and developed the RAWs according to my taste. Click to access the full-sized image.